Canada Performing Arts Workers Resilience Fund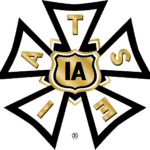 Partly due to the IATSE's lobbying efforts, financial assistance funding through the Canada Performing Arts Workers Resilience Fund is available. Live performance workers can apply for a one-time, maximum payment of $2,500. This assistance can be used for anything that would help the worker maintain a career in the industry, including costs such as rent, bills, groceries, or even tools.
Workers living in Quebec should apply to the Fondation des Artistes' CPAWRF Program:
Workers living in all other areas of Canada should apply to The AFC's Reactivation Program, via:
CITT/ICTS's In-house Assistantship Program has launched!
The In-house Assistantship Program (IHAP) will fund individual, self-created short-term paid assistantships in which independent or self-employed professional arts workers seeking to change directions or advance in their careers in production and technical theatre will be able to build their own training program to shadow a more senior production professional within a host theatre organization, venue or production in Canada
This program is for professionals from across Canada who are either recent graduates or experienced workers, working contractually and/or working part-time for an organization. Balanced national distribution is a key component to this program and projects will be assessed accordingly. Each applicant can apply for a funding package of up to $8,000 and additional funds are available to facilitate inclusion and participation from Equity-seeking groups as well as workers in remote and rural areas.
Applications must be submitted through the program's online portal. The program will run from October 17, 2022 to March 31, 2023. The first round of applications has begun and will close on November 18, 2022. Start building your assistantship today!
To learn more about the application process and the eligibility and assessment criteria, please visit the program's webpage at: https://www.citt.org/assistantship.html
Questions about the program may be addressed via email to David DeGrow, IHAP's Project Manager, at: assistantship@citt.org.
This program is funded by Canadian Heritage's Canada Performing Arts Workers Resilience Fund (CPAWRF).
CITT-ICTS In-house Assistantship Program Information – EN
CITT-ICTS Programme Assistanat Information – FR