Want better working conditions?
Have safety concerns?
Looking for representation?
The International Alliance of Theatrical Stage Employees, or IATSE as most people call us, is the union for front-of-house workers here in the GTA and across North America. We represent ushers, box office, concessions and stage door, at theatres, concert halls, arenas and more. When working together, our members are able to achieve significant improvements to their working conditions. Here in the GTA we are represented by the dedicated people at IATSE Local B-173.
To contact us about improving your working conditions, please email iatseb173@gmail.com.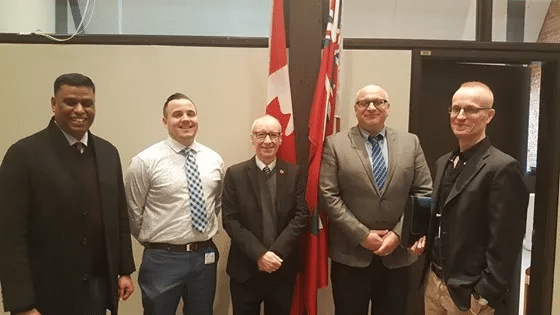 Local B-173 is strictly a front-of-house local. We represent 400 FOH members across our jurisdiction of the GTA and Hamilton. We have agreements for FOH workers at the National Ballet of Canada, Ted Rogers Hot Docs, Artscape, CCDI, Compass Group Canada, FirstOntario Concert Hall (in Hamilton), the Princess of Wales, the Royal Alexandra, Meridian Hall (formerly the Sony Centre), the TIFF Bell Lightbox, the St. Lawrence Centre, the Meridian Arts Centre (formerly the Toronto Centre for the Arts) and Soulpepper Theatre. 
Our business agent, president, vice president, secretary-treasurer and member-at-large are all FOH workers. These are the people (along with the IATSE International reps and FOH reps from the venue concerned) who negotiate IATSE Local B-173 agreements and support our workers. To see what Local B-173 is up to check out their facebook page and website.