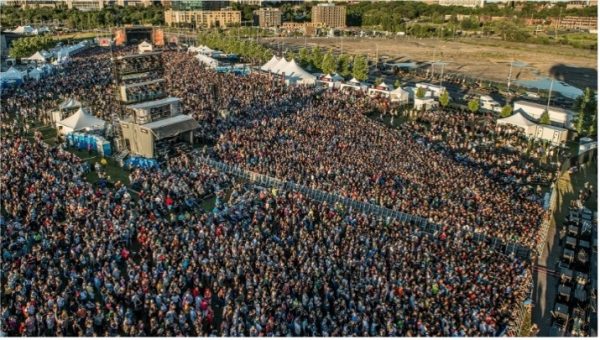 OTTAWA, ON – For the first time in almost 30 years, this year's Bluesfest is opening with a unionized labour force. Due to COVID crowd restrictions, live performance workers were unemployed for so long that many left the industry and crewing shows became much more difficult. IATSE Local 471 recognized an opportunity to expand its jurisdiction, and Bluesfest recognized the benefit of having experienced, unionized stagehands.
On September 27, 2021, Local 471 filed an application for certification with the Ontario Labour Relations Board. Discussions between the union and the employer were ongoing while the Labour Board contemplated arguments from both parties. Ultimately, the parties determined that if the union was going to perform the stage work at Bluesfest 2022, voluntary recognition was the best course of action. Negotiations began in good faith and were successfully concluded. The new one-year agreement has just come into effect. It was important to Local 471 that the Bluesfest agreement be consistent with its existing agreements and therefore contains hours of work stipulations, "no contracting out" language, and defined overtime provisions.
Bluesfest is the premier music festival in Ottawa, featuring national and international acts. The 10-day festival, now held at LeBreton Flats, attracts roughly 350,000 concert goers to the nation's capital each year. This year's line-up includes Jack Johnson, Nathaniel Rateliff & the Night Sweats, Marshmello, Crown Lands, Rage Against the Machine, The National, and many, many more.
"We are proud that all live entertainment workers at Bluesfest will now be represented by IATSE Local 471," said Business Agent Ryan Bol. "This agreement will increase union density in our community, and as such, will improve working conditions not only for our members, but for all live entertainment workers in the region."

For more information, contact:

Krista Hurdon, IATSE International Representative
khurdon@iatse.net